Nigeria
Explore Gallup's research.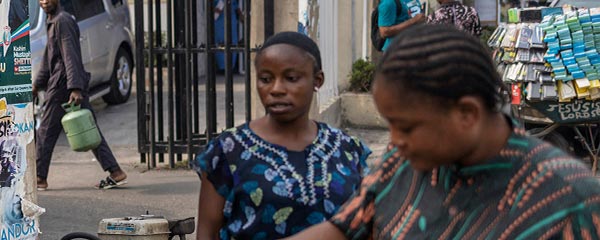 Gallup surveys ahead of Nigeria's election on Saturday shed light on key issues that will likely be on voters' minds as they elect their next president.
While sub-Saharan Africa remains one of the least connected parts of the globe, internet access grew substantially in five countries in the region between 2019 and 2021.
As Nigeria prepares for nationwide elections early next year, Gallup surveys show residents are continuing to lose faith in their national government. Nigerians' confidence in their government was the lowest in Africa last year.
Former U.S. Ambassador to Nigeria, Robin R. Sanders, discusses the changes in Nigeria since the last election and the challenges facing the country after the next one.
Starting this week, Gallup will highlight our latest findings from our surveys conducted in Nigeria ahead of the national election there on Feb. 16.
The Global Property Rights Index (PRIndex) is a new research initiative that seeks to understand how people around the world perceive the security of their land and homes.
Nigeria's big chance has arrived. While President-elect Muhammadu Buhari's supporters celebrate Nigeria's democratic step forward, the country's new president will soon have his hands full tackling Nigeria's multiple, severe crises of security and governance.