Government
Explore Gallup's research.
Joe Biden has an extraordinary 44 years of service as an elected federal official; how he defines it will help determine his campaign's success.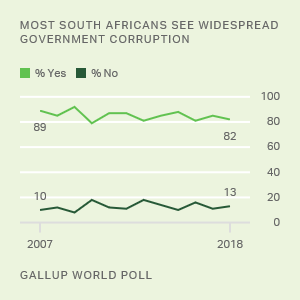 South Africans haven't seen much change on key issues -- such as corruption -- and this will likely be on their minds Wednesday as they vote.
Americans wholeheartedly agree with the idea of a massive new government program focused on fixing the nation's infrastructure.
Amid their ongoing political crisis, Venezuelans have also been dealing with a mounting humanitarian crisis.
Americans remain more negative than positive about the 2017 tax-cut law. Here are five reasons why.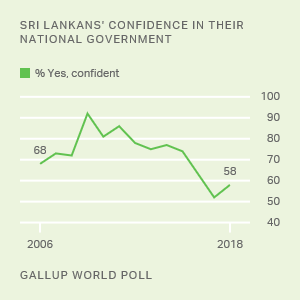 Sri Lankans' confidence in their national government was already slipping ahead of the deadly Easter Sunday church bombings.
Politicians and political candidates this year will propose different ways to use the government to adjust the incomes of specific segments of Americans.
Headed into their presidential and parliamentary elections, a record 75% of Indonesians are confident in the honesty of their elections.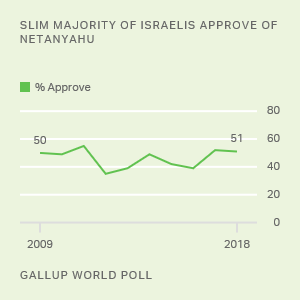 A slim majority of Israelis, 51%, approved of the job Prime Minister Benjamin Netanyahu was doing after news broke of his potential indictment.
Americans hold the military in high regard, but with an already-increased defense budget, relatively few say the U.S. spends too little on the military.