Venezuela's declared interim President Juan Guaido called for the military to join him Tuesday in the last phase of "Operation Freedom" to remove President Nicolas Maduro. Amid the ongoing political crisis with Guaido and Maduro grappling for power, Venezuelans have also been dealing with a mounting humanitarian crisis.
With critical medicine shortages forcing many Venezuelans to turn to the black market for lifesaving drugs, a record-low 15% of Venezuelans said in late 2018 that they are satisfied with the availability of quality healthcare in their city or area.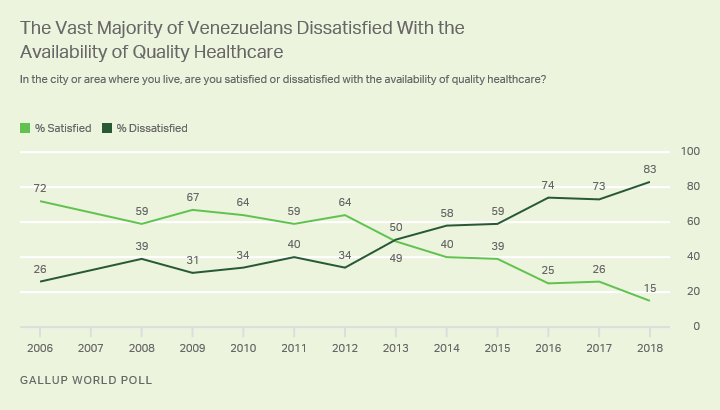 Read more Gallup analysis about Venezuela and the Americas.